At Nationwide Auto Recycling, we make it easy to find and order used speedometers. We take great pride in providing excellent quality used speedometers for a variety of vehicles, shipping to customers anywhere in the United States, and for pick-up locally in Massachusetts near Boston and Worcester. Our friendly staff can help you find used speedometers.
Find Used Speedometers Online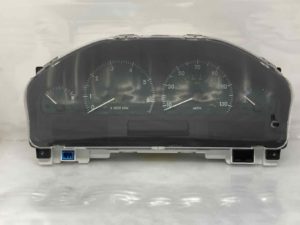 We also sell used speedometers available for sale online and shipped anywhere in the United States. To buy online, just go to our website, identify the make and model you're looking for, and place your order. We offer fast delivery and free shipping on all orders, regardless of location in the United States. We carry used speedometers for Audi, BMW, Mercedes, Jaguar, and thousands of makes and models. 
Used Speedometers for Sale in Massachusetts
At Nationwide Auto Recycling, we sell used auto parts in Massachusetts. If you wish to buy used car speedometers locally, we are based in Lancaster, Massachusetts – just a short drive from Boston, Worcester, or MetroWest areas. Our friendly and helpful staff makes the order and pick-up process easy. We're here to ensure you get the quality car speedometers you need.